Handling Arm
Delaney Technologies Inc.
We are a Quebec company specialized in handling.
Using patented technologies, we comply to the highest standards in the industry, by providing you with a unique product, suited to your needs, in order to improve your working conditions.
Buy your spare parts online
FEATURES OF THE DELANEY HANDLING ARM
The DELANEY handling arm is adaptable to any work station requiring lifting of heavy and/or cumbersome loads.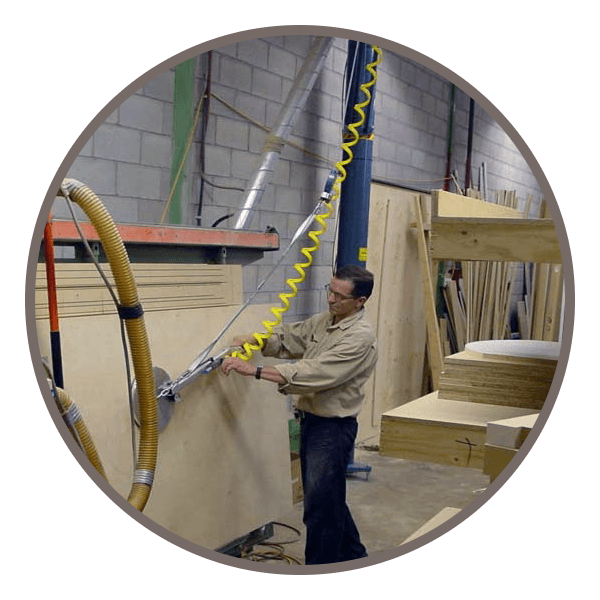 Entirely pneumatic
Improves safety and productivity
Quick return on your investment
No maintenance required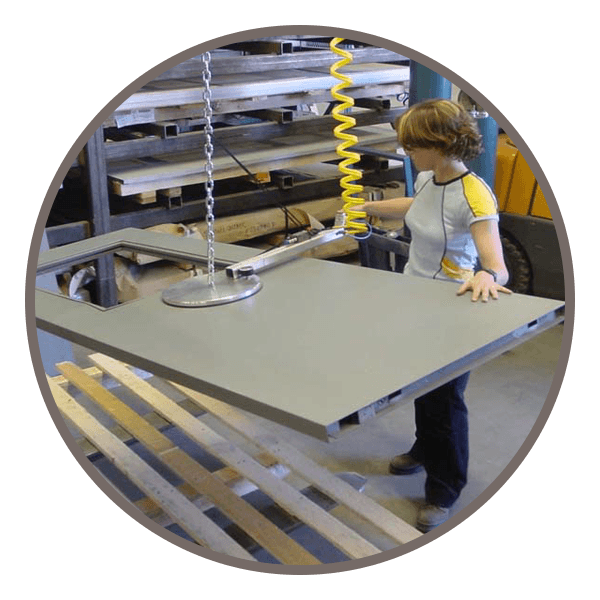 Does not obstruct your line of sight
Anchoring takes up less than 2 sq ft of floor space
Fifteen times faster than an electric hoist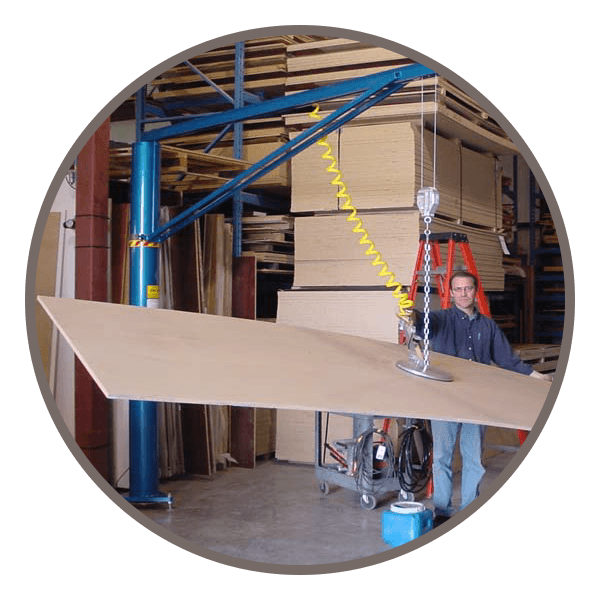 Independent of the building structure
Quiet and does not dissipate heat
Can cover a work area of 450 sq ft or more
Can rotate 360º around the column
NEED A HAND?
WE HAVE AN ARM FOR YOU!